ADDX Events
Get market insights and learn about various investment topics
---
Past events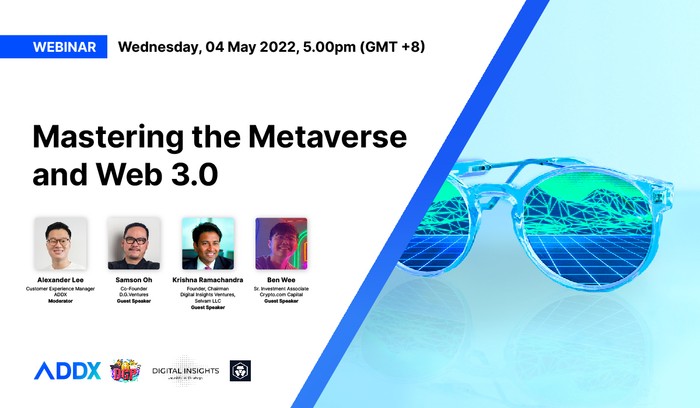 Wednesday, May 4 2022, 5.00pm - 6.00pm GMT +8
Webinar
To help investors familiarize themselves with the Metaverse and Web 3.0, this webinar will cover:
• What is the Metaverse, and what is Web 3.0?
• What are the investment opportunities in the Metaverse?
• What are the associated risks of investing?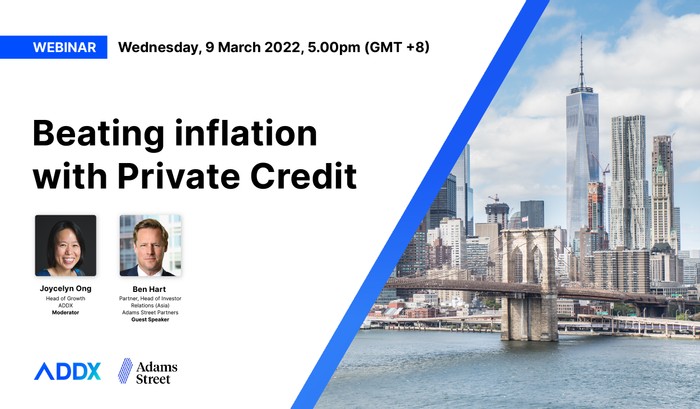 Wednesday, March 9 2022, 5.00 - 6.00pm GMT +8
Webinar
Private credit loans are typically floating rate, making them less vulnerable to interest rate rises. This could make it a smart investment choice when faced with the prospect of long-term inflation and rising rates. Join us to learn more about:
• Private credit outlook in 2022 and beyond
• How private credit has an advantage to beat inflation and rising rates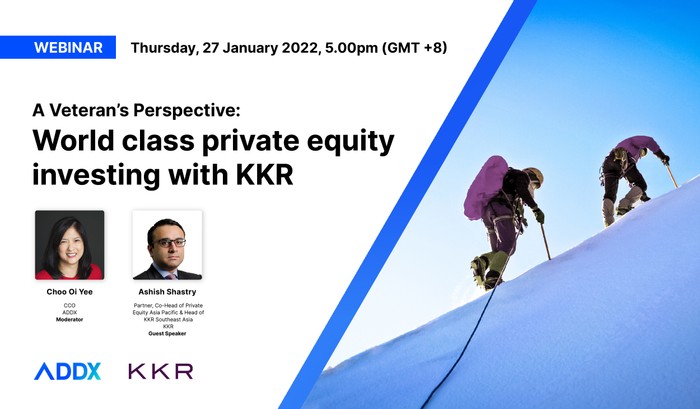 Thursday, Jan 27 2022, 5.00 - 6.00pm GMT +8
Webinar
In this exclusive webinar hosted by ADDX, we invite you to learn how KKR builds its private equity business by investing in industry-leading companies that operate across markets and communities around the world.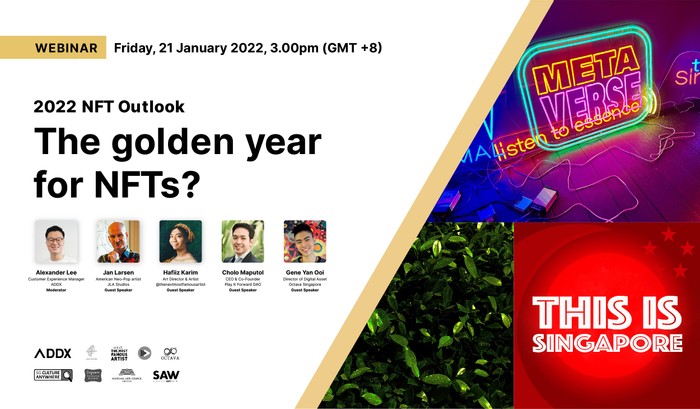 Friday, Jan 21 2022, 3.00 - 4.00pm GMT +8
Webinar
International Star of The Matrix, Keanu Reeves, thinks NFTs are a joke, citing that they could be "easily reproduced" as one can simply right-click and save to own one. However, many would disagree. Stay tuned as we bring together a stellar panel of experts (artists, investors, technologists) in the space to discuss the NFT outlook for the coming year.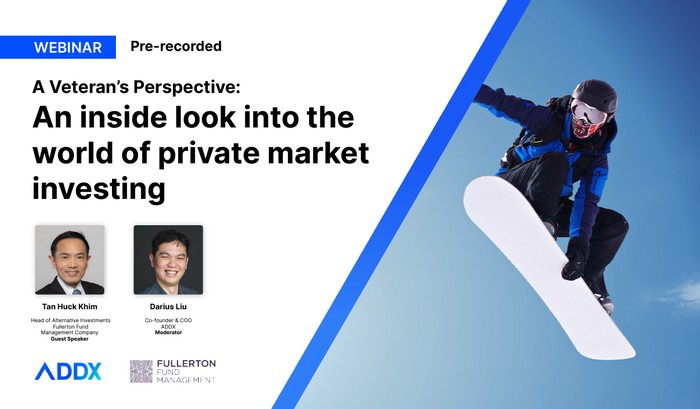 Webinar
Learn from Fullerton Fund Management Company (FFMC) on how dynamic asset allocation and diversification through a fund-of-funds approach can benefit investors over the long term. Check out the recording to learn more about:
• Why are portfolio construction and diversification important?
• How does a structured investment process look like?
• What are the red flags to identify in a manager?
Load More