By Danny Toe, ADDX Founder & CEO
In 2017, we were a project run by four people who simply wanted to offer digital securities in a way that was safe and regulated, to the masses who have been denied access.
We now have a rapidly growing team, a research lab focused on future-proof solutions, and a fresh round of funding from Development Bank of Japan, JIC Venture Growth Investments, Tokai Tokyo, Hanwha, and SGX. We are also fully licensed and regulated by the Monetary Authority of Singapore (MAS).
Today, we're reintroducing ourselves as ADDX.
From iSTOX to ADDX
iSTOX stood for our focus on making safe and regulated Security Token Offerings (STO) possible. We've successfully done that.
Our new brand illustrates a bigger purpose.
We are ADDX, because we are the experimenters of new technology with a bold plan for the future of investing.
We are ADDX, because we are focused on adding real value to the people who make up our economy.
In other words, we think it's about time to revolutionise a two-hundred-year-old financial system that has systemically excluded most people.

Fixing private market problems

We are starting with private markets because for two hundred years, they have excluded most people. There is no fundamental reason why other than the fact that it has just evolved that way.
We don't think that's fair.
We've created ADDX so that it is possible for the individual investor to invest in wealth-building opportunities: private equities, hedge funds, start-ups, unicorns, and more.
This is just the start.
If we succeed in building a financial market that allows capital to flow freely through equal access, we have a shot at creating a world where everybody can access financial ecosystems easily, fairly, and safely.
Same commitment, new experience
If you are an existing investor, you will still be able to log in to our new platform with your existing email address and password. Your investment holdings and fund balances remain unaffected.
You can also expect the same world-class opportunities, the same low fees, and the same team at your service.
What's changing? Besides a new logo and new look, you can now experience private market investing on the ADDX app and our newly optimised web platform.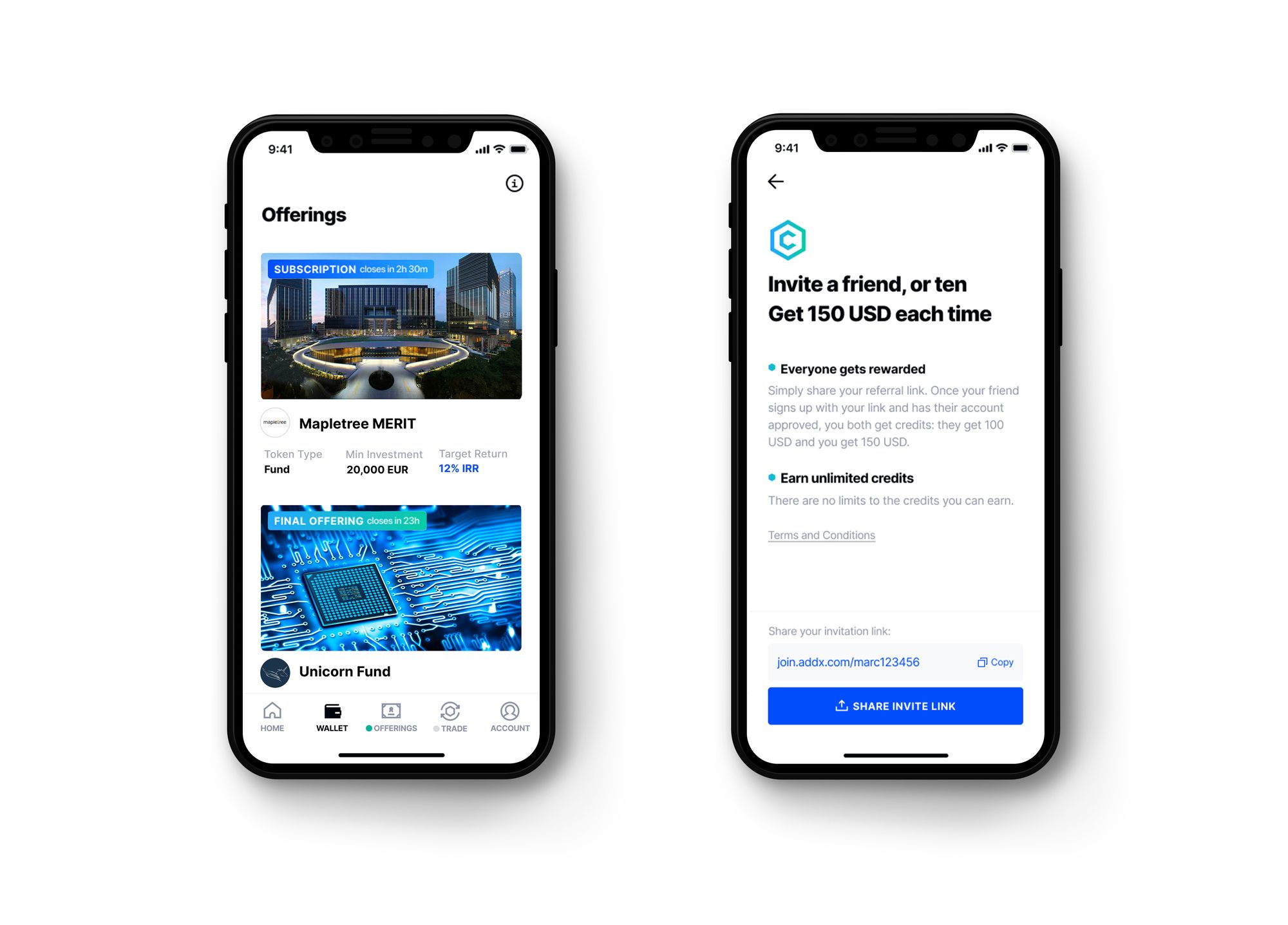 Not yet an investor? If you believe in a future of fair financial markets, just like we do, we've been waiting for you.