From now till 31 March 2023, get up to USD 1,000 per friend referred and use it to fund your next great investment!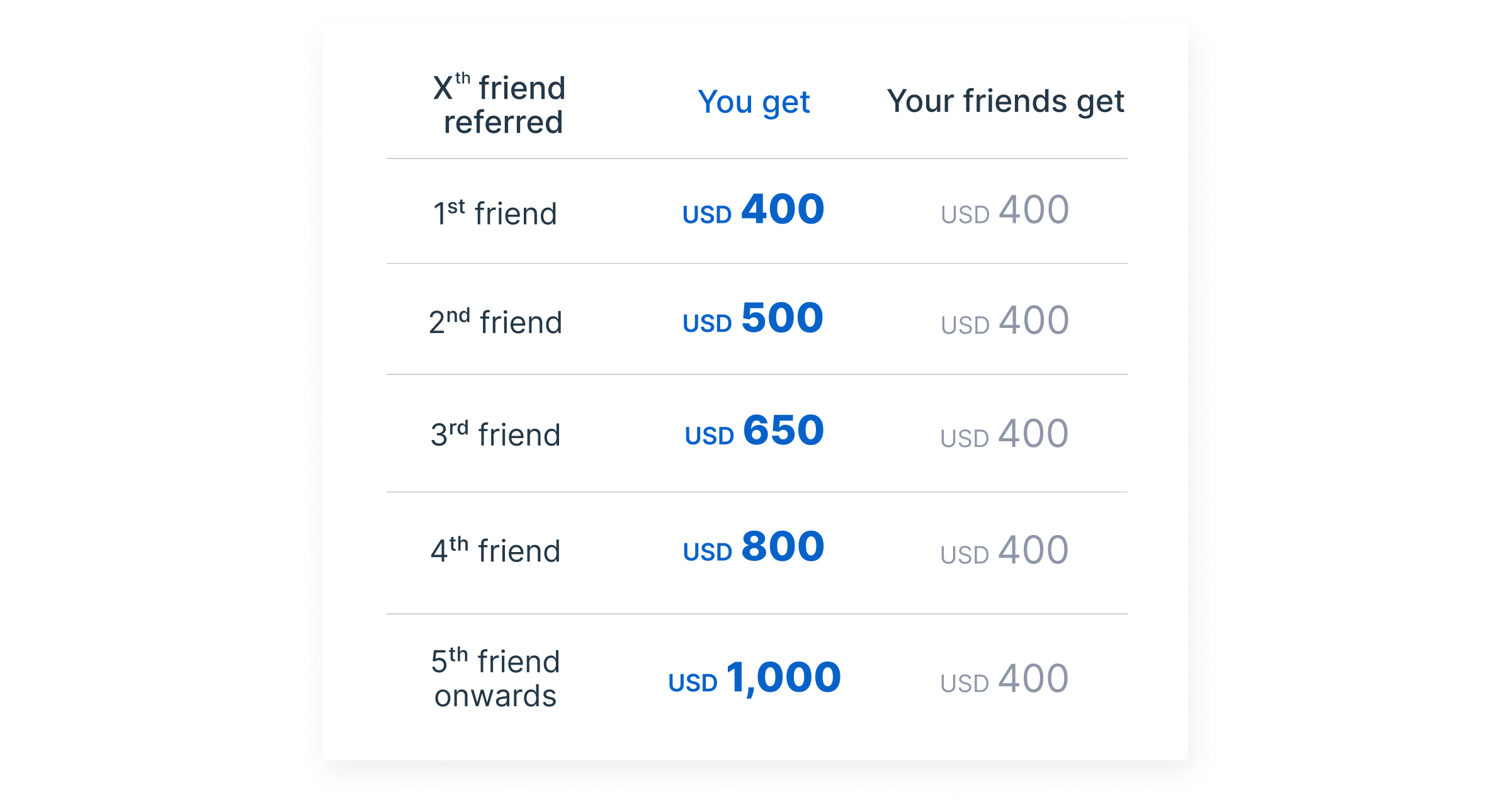 We are bringing you an all-new tiered referral programme! From now till 31st March, every additional friend who successfully opens an account will get you an upsized reward of up to USD 1,000 in investment credits per referral! The best part? There is no limit to the number of friends you can refer!
These investment credits can be used to fund your next investment, and can also be converted to another currency (in credits) in your wallet.
To start referring, simply copy your unique referral link or referral code found in your account, and share it with your friends!
---
What qualifies as an eligible referral for the reward?
Each referral that successfully submits their application by 31 Mar 2023 11:59PM (SGT) and gets their account approved by 30 Apr 2023 11:59PM (SGT) will qualify as an eligible referral.
When can I see the rewards in my wallet?
Your investment credits are credited into your wallet 7 business days from successful account approval.
Is there an expiry date for my credits?
Yes, your investment credits will expire 93 days from the date it was credited.
Will I earn any rewards for the friends I have referred before the start of this programme?
Your existing referrals made before the start of this programme will not earn you their corresponding rewards. However, it will count towards your total number of referrals, so you are eligible to earn a higher reward on your next referral.

For example, if you have already referred 1 friend to ADDX before the programme, and you refer 4 more during this programme, you will earn USD 500 + USD 650 + USD 800 + USD 1,000, giving you a total of USD 2,950.