Friday, Jan 21 2022, 3.00 - 4.00pm GMT +8
网络研讨会
2022 NFT Outlook: The golden year for NFTs?
Know someone who would be interested in this event? Share it with them!
International Star of The Matrix, Keanu Reeves (1), thinks NFTs are a joke, citing that they could be "easily reproduced" as one can simply right-click and save to own one. However, many would disagree. The recent NFT craze has helped many struggling artists become overnight millionaires. According to the Guardian (2), the NFT world has hit an all-time high of USD 22 billion transacted in 2021. Will this figure quadruple in 2022? Who would have the last laugh? Stay tuned as we bring together a stellar panel of experts (artists, investors, technologists) in the space to discuss the NFT outlook for the coming year:
• What are the notable NFT projects globally?
• Investor's perspective: How has NFT contributed to asset appreciation?
• The secrets to finding good NFT projects
• How can traditional artists enter the NFT world?
• How do I make sure I am not buying a fake NFT?
• Where is the NFT industry headed in 2022?
This event will be held at JLA studios in Singapore and over ZOOM webinar on 21 January 2021, 3:00pm (GMT+8). Do register quickly to secure your limited seat. We hope to see you there.
Speakers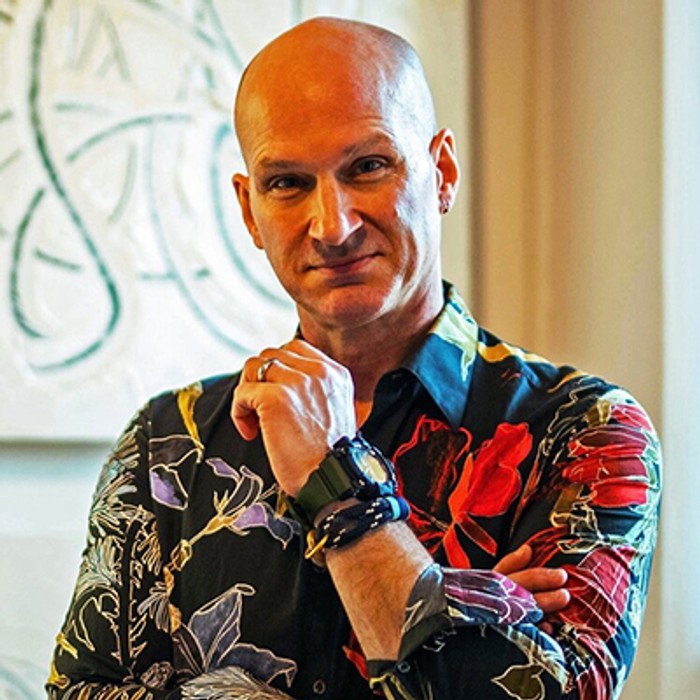 Jan Larsen
American Neo-Pop artist, JLA Studios
One of the most operationally-interesting, entertaining, and exciting voices in contemporary art, American Neo-Pop artist Jan Larsen's body of multimedia work reflects the tenor of our times.
Born in the American Midwest in the 'Summer of Love' of 1967, Jan began his schooling as part of a cultural-integration program at a predominantly African-American school in Pittsburgh, Pennsylvania, and proceeded through the American public school system to earn his undergraduate degree from Harvard University, and a Master's degree in business management from Oxford University in England.
In 1997, Jan moved to New York City, to complete what he calls "an inquiry into the character, history, and living, breathing, Beuys-style experiential-sculpture professional practice of fine art."
Starting-up and building four galleries under his name in New York City from 2000 to 2015, representing scores of artists, producing hundreds of exhibitions, and loaning works in partnership with the US State Department as part of its Art In Embassies programme, Larsen built Jan Larsen Art into a global fine art practice. He educated himself in art history and learned the tools-of-the-trade of fine art, while refining his own approach – to contemporary culture, and to market.
Launching his solo career in 2015 in New York City, Jan's work speaks to his American experience, responds to world events, and reflects on the quality of our contemporary moments, world-wide.
In 2019, he began setting up his new home-base and production studios for Asia, which he calls Robertson House in River Valley, Singapore, and he is delighted to present and be joined in his work by collectors, artists, and for-profit, charitable, and governmental institutional partners in the US, Europe, Africa, and Asia.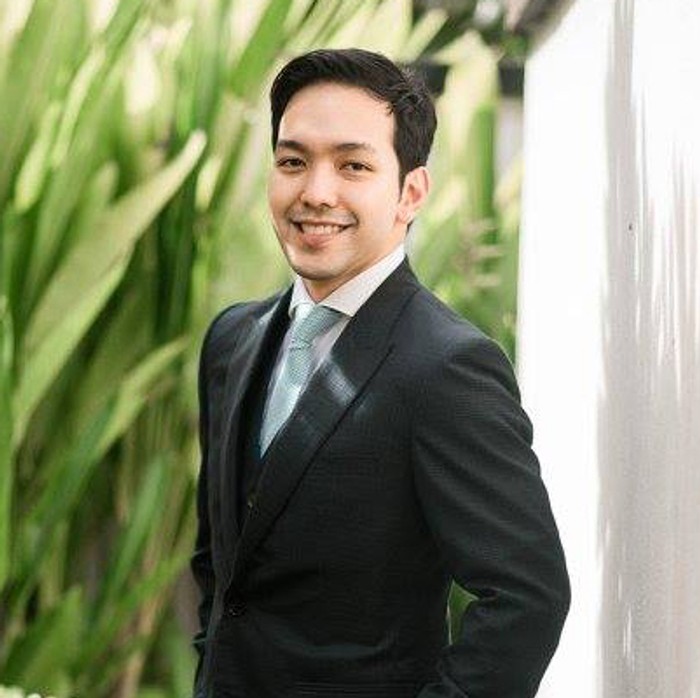 Cholo Maputol
CEO and Co-Founder, Play It Forward DAO
Cholo is the proud owner of MAYC#12566 and continues to expand his NFT collection across interesting projects. He is also CEO and Co-Founder of Play It Forward DAO, a gaming guild and Metaverse platform mobilizing the power of NFTs to bring positive financial outcomes to over 3,000 gamers in Southeast Asia.
Prior to his current project, Cholo spent 10+ years in TradFi - most recently leading the South Asia DCM business for ANZ Bank and having previously held the same role in Merrill Lynch.
Cholo has been an active investor in crypto since 2017 and is a passionate believer in the potential of the Metaverse, Web3 and NFT gaming to enable positive financial outcomes for all.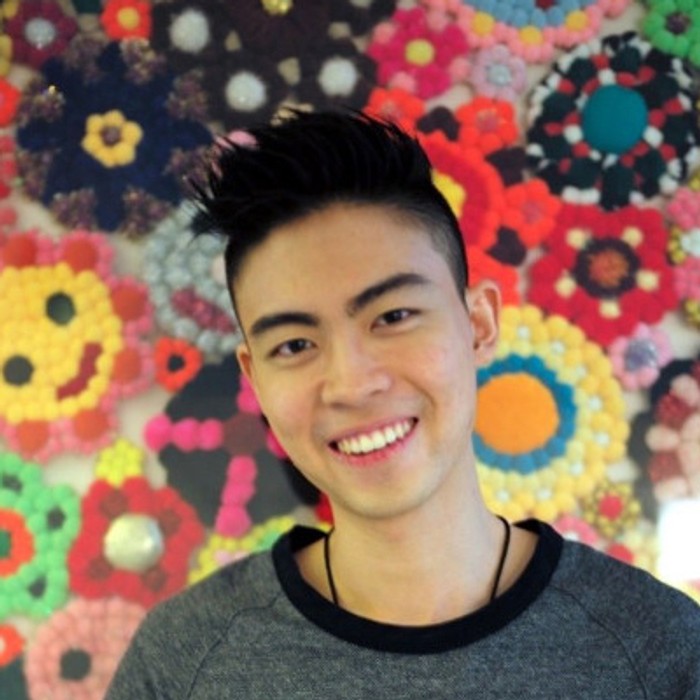 Gene Yan Ooi
Director of Digital Asset, Octava Singapore
Gene Yan leads the Digital Assets Investments team for Octava, a Singaporean family office. The team operates a fund-of-one which deploys capital to tokens and blockchain related equity. In addition, we oversee the firm's cryptocurrency mining operations, NFT collection and fund-of-funds activities.
Prior to starting the crypto team at Octava, Gene Yan headed a quantitative trading team at Novalux Investment Management, a systematic macro hedge fund founded by ex-MS global head, David Hong. Before joining Novalux, he co-founded a KYC & AML project that completed an ICO in 2018.
Gene Yan graduated from NUS with a degree in quantitative finance. He has an interest in machine learning, cryptocurrency forensics and sports pricing.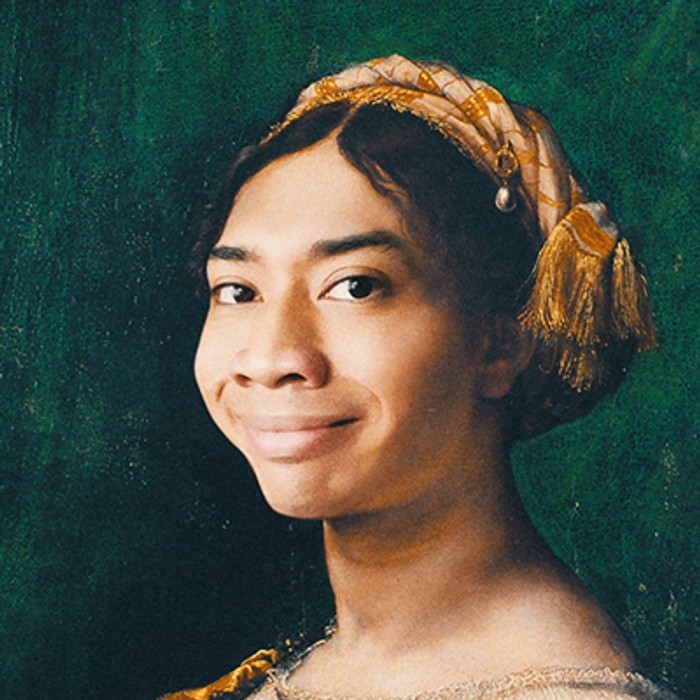 Hafiiz Karim
Art Director and Artist, @thenextmostfamousartist
Hafiiz goes by the name of The Next Most Famous Artist (a take on The Most Famous Artist) on Instagram. Born in 1992 and am based in Singapore. He is a Digital Art Director by day and an artist by night.
Hafiiz graduated with a degree in Communications and New Media. He then went on to take my Masters in Asian Art Histories. After realising that he is not cut out to be an Art Historian or a curator, He decided to stay in advertising and create art on the side. Hafiiz work has been featured in the news and magazines such as Channel News Asia. He also has a fanbase of 16.5k followers on Instagram.
Moderator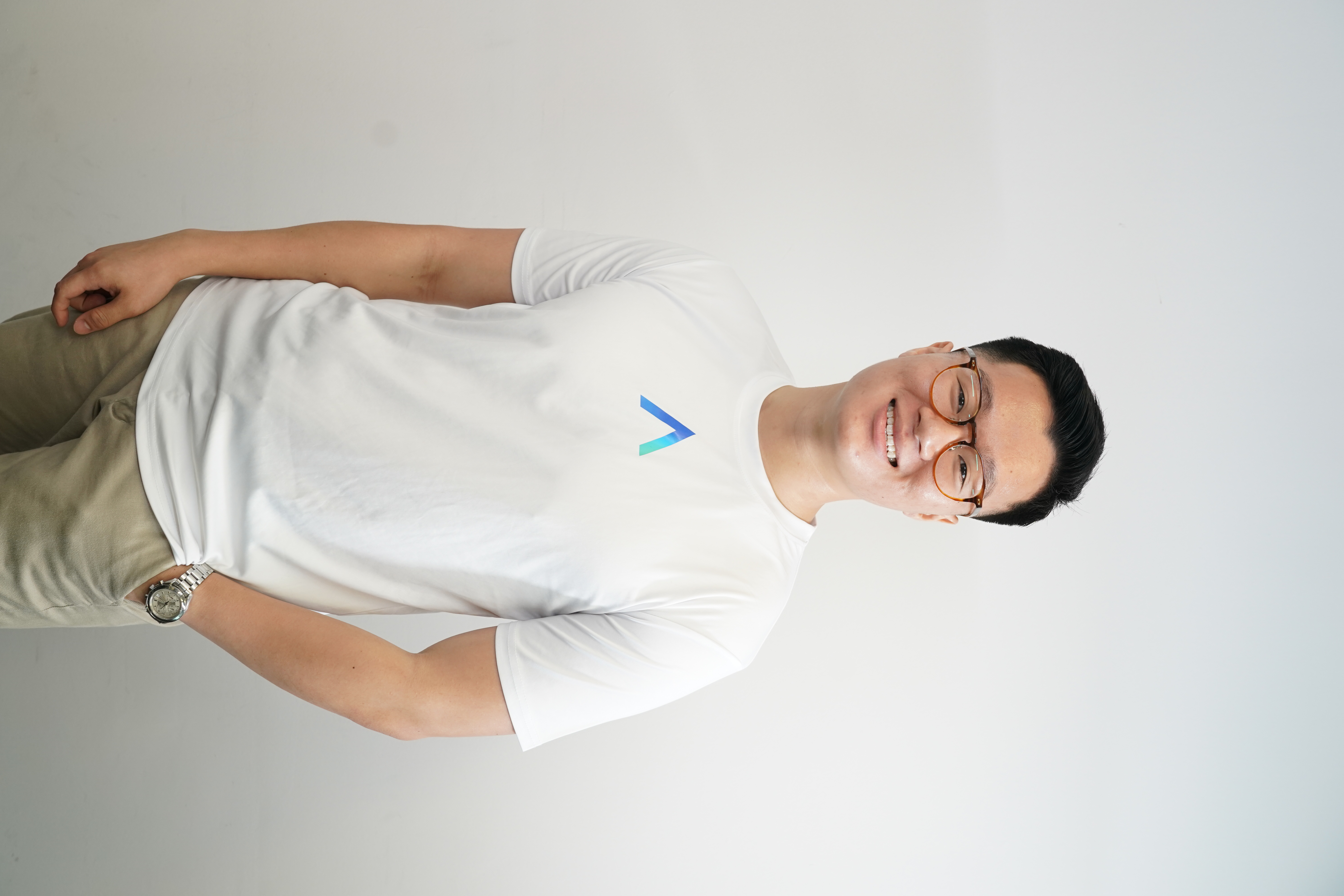 Alexander Lee
Customer Experience Manager, ADDX
Webinar Registration Disclaimer: The information you have provided to ICHX Tech Pte. Ltd. ("us", "our" and "ICHX") is to enable us to register and contact you about your attendance at the seminar and carry out administrative and planning activities for the seminar (the "Purposes"). By attending the seminar you: (a) consent to us collecting, using, disclosing and/or processing your personal data for the Purposes as described above;(b) consent to us disclosing your personal data to our third-party service providers, agents, or collaborators, for the Purposes as described above;(c) consent to the use of your photograph, voice, likeness, and image in any broadcasts of this seminar and in subsequent productions drawn from video or audio recordings of the seminar; and (d) represent and warrant that you are the user and/or owner of the e-mail used in this e-invite.
By registering for the seminar, you also consent to our collection, use and disclosure of your name and full contact details (including email) to enable dissemination of information about future activities and opportunities and for use in custom audiences tools and sharing functionalities to create custom audiences to whom ICHX may disseminate information about future activities and opportunities (collectively, the "Additional Purposes"). The consent also extends to us disclosing your personal data to our third-party service providers, agents, or collaborators, for the Additional Purposes. If you do not consent to such uses or the use in sub-paragraph (c) above, please email team@addx.co.
This is not an advertisement making an offer or calling attention to an offer or intended offer.