Friday, Jul 30, 2021, 5:00 PM GMT +8
网络研讨会
ADDX Fireside: Non-Fungible Tokens – Investments or Hype?
Know someone who would be interested in this event? Share it with them!
What happens when an ultra-rare piece of digital art gets auctioned by Christie's to a crypto whale? The world creates the third most valuable living artist in terms of auction price at USD 69 million. That acclaimed piece of digital art is Beeple's Everydays: The first 5000 days.
According to the Cointelegraph, the market for non-fungible tokens (NFTs) was worth an eye-watering USD 338 million in 2020. In Q1 2021 alone, over USD 2 billion was spent transacting NFTs.
NFTs are typically digital collectibles that are unique (i.e. non-fungible) and tracked on a blockchain. They include digital art, music, videos, and even real estate (manifested in a digital world called the 'Metaverse'). Notable NFTs include CryptoKitties, CryptoPunks, NBA Top Shot, @Muratpak, and Beeple. The wave has just begun, but are NFTs investments or hype? Would the next wave of crypto millionaires originate from this space?
Join us to hear from our panel of experts representing different perspectives in the NFT space.
Kevin Lim (Ph.D.) - Deputy Director, Co:Lab X - An Innovation Lab, National Gallery Singapore
Sandra Helou - NFT & Metaverse Futurist, Zilliqa
Hafiiz Karim - Art Director and Artist, @TheNextMostFamousArtist
Shengen Lim - Contemporary Artist and Founder, Cult Tech
Jan Larsen - American Neo-Pop artist, JLA Studios
It will be moderated by Alexander Lee, Customer Experience Manager at ADDX.
Through this panel, we will cover:
Are NFTs just a fad or here to stay?
What are the hidden dangers of digital art?
How can you get started on your NFT journey?
How could NFT change the art and creative industries?
What is needed for NFT technology to be adopted by society?
Speakers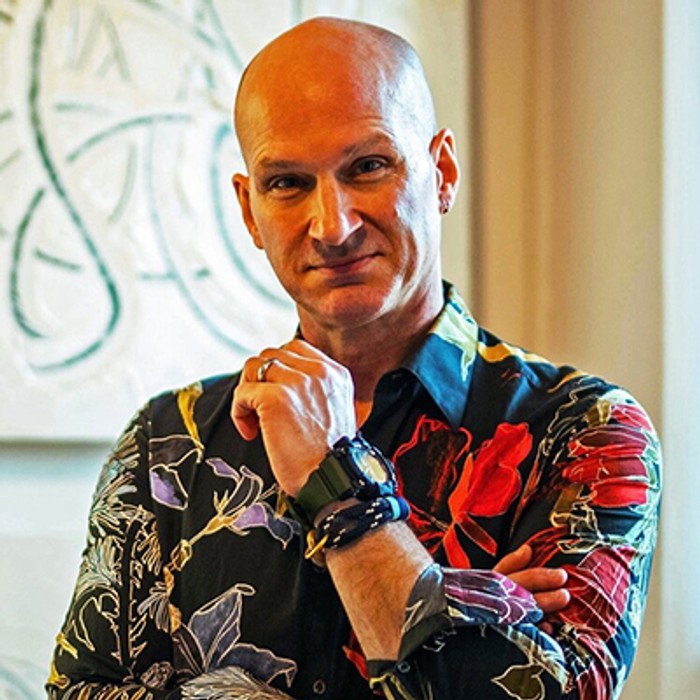 Jan Larsen
American Neo-Pop artist, JLA Studios
One of the most operationally-interesting, entertaining, and exciting voices in contemporary art, American Neo-Pop artist Jan Larsen's body of multimedia work reflects the tenor of our times.
Born in the American Midwest in the 'Summer of Love' of 1967, Jan began his schooling as part of a cultural-integration program at a predominantly African-American school in Pittsburgh, Pennsylvania, and proceeded through the American public school system to earn his undergraduate degree from Harvard University, and a Master's degree in business management from Oxford University in England.
In 1997, Jan moved to New York City, to complete what he calls "an inquiry into the character, history, and living, breathing, Beuys-style experiential-sculpture professional practice of fine art."
Starting-up and building four galleries under his name in New York City from 2000 to 2015, representing scores of artists, producing hundreds of exhibitions, and loaning works in partnership with the US State Department as part of its Art In Embassies programme, Larsen built Jan Larsen Art into a global fine art practice. He educated himself in art history and learned the tools-of-the-trade of fine art, while refining his own approach – to contemporary culture, and to market.
Launching his solo career in 2015 in New York City, Jan's work speaks to his American experience, responds to world events, and reflects on the quality of our contemporary moments, world-wide.
In 2019, he began setting up his new home-base and production studios for Asia, which he calls Robertson House in River Valley, Singapore, and he is delighted to present and be joined in his work by collectors, artists, and for-profit, charitable, and governmental institutional partners in the US, Europe, Africa, and Asia.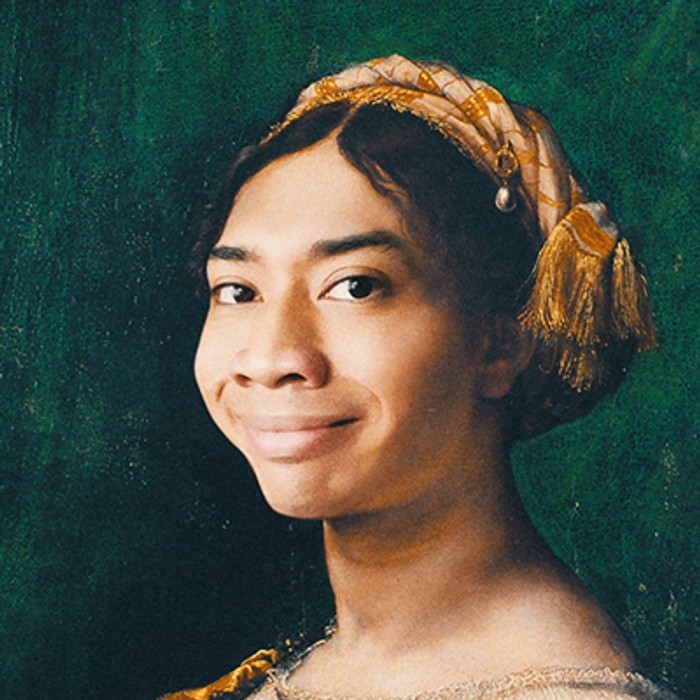 Hafiiz Karim
Art Director and Artist, @thenextmostfamousartist
Hafiiz goes by the name of The Next Most Famous Artist (a take on The Most Famous Artist) on Instagram. Born in 1992 and am based in Singapore. He is a Digital Art Director by day and an artist by night.
Hafiiz graduated with a degree in Communications and New Media. He then went on to take my Masters in Asian Art Histories. After realising that he is not cut out to be an Art Historian or a curator, He decided to stay in advertising and create art on the side. Hafiiz work has been featured in the news and magazines such as Channel News Asia. He also has a fanbase of 16.5k followers on Instagram.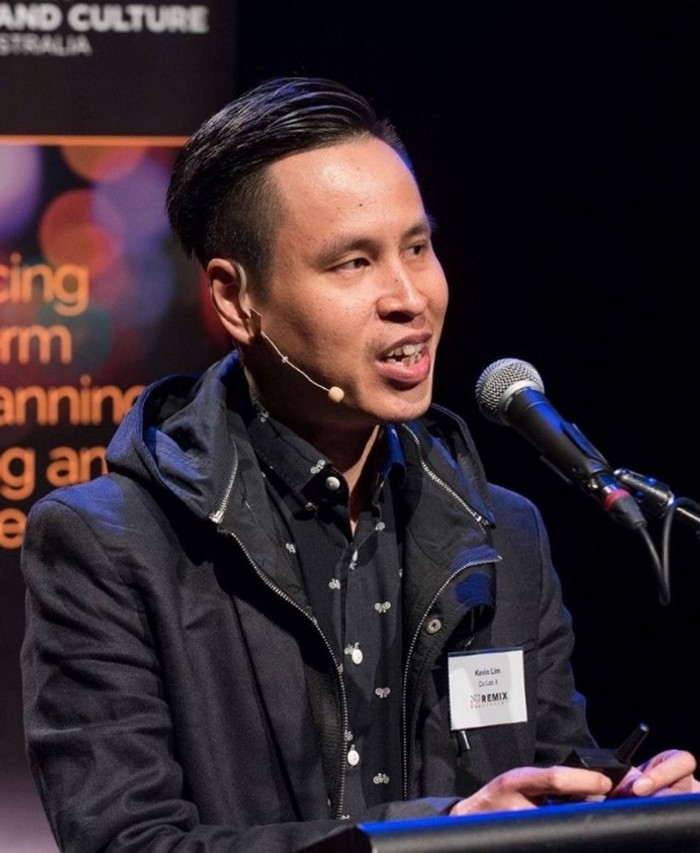 Kevin Lim (PhD)
Deputy Director, Co:Lab X - An Innovation Lab, National Gallery Singapore
Working at National Gallery Singapore for the past decade, Kevin Lim has evolved through roles in Visitor Experience, to Corporate Planning, to CoLab X, an innovation collaboration role at the Gallery.
For both visitors and staff, CoLab X is aimed at delivering value-add through better ways of working with the Gallery. To further the Gallery's innovation capability, his latest venture is YLab.sg where the Gallery aims to work with start-ups on cutting-edge ArtTech innovations.
Kevin Lim graduated with a doctorate in Communication theory from the State University at Buffalo, New York and his work has revolved around the reflexive architecture of society and online social networks.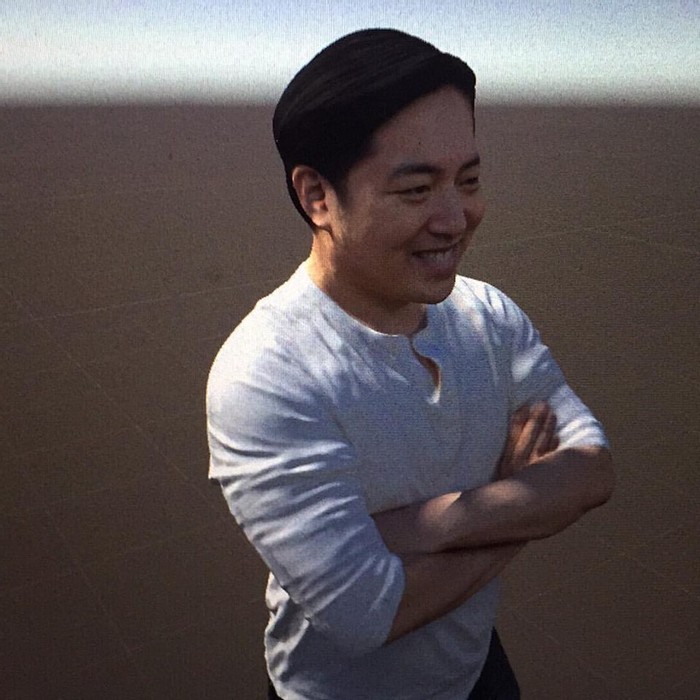 Shengen Lim
Contemporary Artist and Founder,  Cult Tech
Shengen Lim, born 1981, his practice is geared in a multidisciplinary manner that seeks new presentations of traditional methods. Currently exploring the New Media with space, time, static and dynamics as aesthetic experiences. My work touches on issues in contemporary media art and culture, using alchemist-like processes and engineering methodologies to bring new contemporary perspective into New Media Art. The subject matters are related to notions of lost, interactions and negotiations.
His work has been exhibited in Artscience Museum Singapore, Singapore Art Museum, Singapore Fringe Festival, Institute of Contemporary Arts Singapore, Alliance Francaise - Singapore, Kanto Gallery – Philippines, Sunshine Museum of Contemporary Art - China, '2e Biennale internationale de I'image de Luang Prabang – Laos and Salford University - United Kingdoms, Sunshower – Mori Museum, Tokyo, Japan. Having based in Korea, his exhibitions includes The Stranger, Loop Gallery, Flow International Performance Festival, Golmok Gallery – Seoul, On Video, Hongik University – Seoul, Ulsan Art Center and 7th Guemgang Nature Art Biennale and Asia Culture Center - Gwangju.
He is currently pushing for New Media Art in Singapore as an artist, an entrepreneur and an educator. He was trained in Fine Arts in LASALLE College of the Arts and spent some time in the Graduate School of Culture Technology in Korea Institute of Science and Technology (KAIST) as a scientist and researcher with Interactive Media Lab and Experience Lab. He is a member of The Artists Village (Singapore), Daejeon Arts Collective (Daejeon, South Korea), Axis of culture (Transpacific arts collective).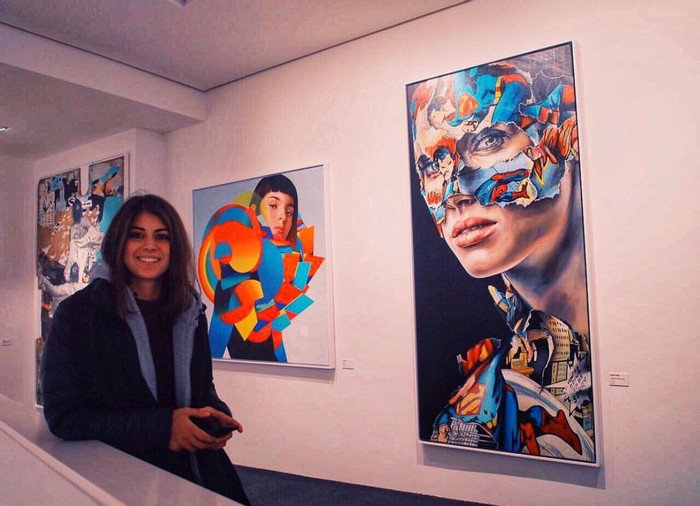 Sandra Helou
NFT & Metaverse Futurist, Zilliqa
With an extensive background and knowledge spanning across traditional and digital media with a focus on NFT & blockchain, innovation, strategy, marketing, audience growth & engagement, concept creation, partnerships & collaborations Sandra has worked with several agencies and clients covering Australia, Asia & Europe along with the Middle East.
She has always been at the forefront of the digital world and its rapid transformation and enjoys finding new ways for businesses and consumers to connect and share experiences and growth. Sandra has joined Zilliqa as NFT & Metaverse Futurist, with a focus on growth development & strategizing the future of the landscape. As the Zilaverse guardian, she overlooks NFT's & the Metaverse, the creator economy, tokenization, and the creator fund.
Moderator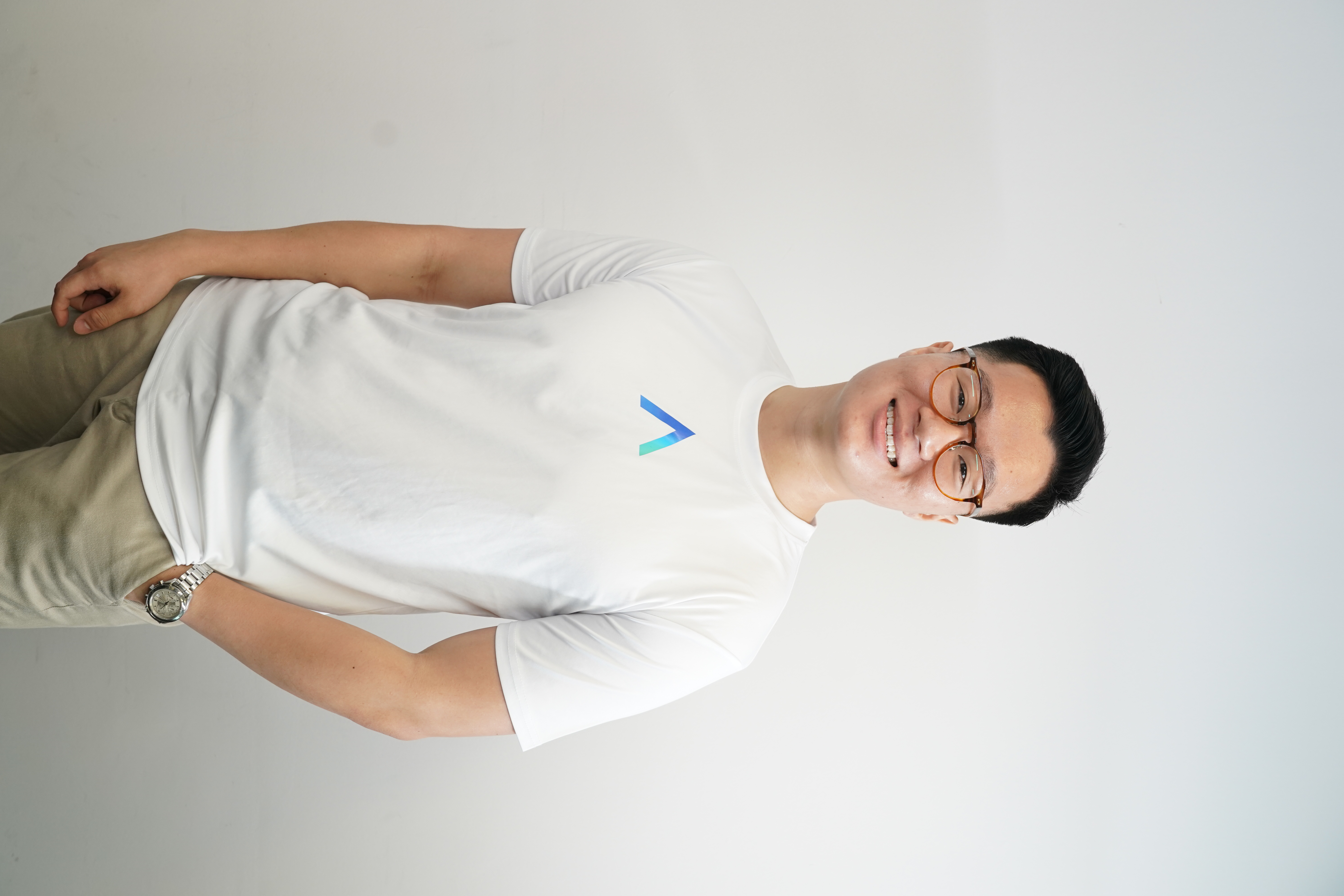 Alexander Lee
Customer Experience Manager, ADDX
Webinar Registration Disclaimer: The information you have provided to ICHX Tech Pte. Ltd. ("us", "our" and "ICHX") is to enable us to register and contact you about your attendance at the seminar and carry out administrative and planning activities for the seminar (the "Purposes"). By attending the seminar you: (a) consent to us collecting, using, disclosing and/or processing your personal data for the Purposes as described above;(b) consent to us disclosing your personal data to our third-party service providers, agents, or collaborators, for the Purposes as described above;(c) consent to the use of your photograph, voice, likeness, and image in any broadcasts of this seminar and in subsequent productions drawn from video or audio recordings of the seminar; and (d) represent and warrant that you are the user and/or owner of the e-mail used in this e-invite.
By registering for the seminar, you also consent to our collection, use and disclosure of your name and full contact details (including email) to enable dissemination of information about future activities and opportunities and for use in custom audiences tools and sharing functionalities to create custom audiences to whom ICHX may disseminate information about future activities and opportunities (collectively, the "Additional Purposes"). The consent also extends to us disclosing your personal data to our third-party service providers, agents, or collaborators, for the Additional Purposes. If you do not consent to such uses or the use in sub-paragraph (c) above, please email team@addx.co.
This is not an advertisement making an offer or calling attention to an offer or intended offer