NOTE: In May of 2021, iSTOX rebranded itself to ADDX.
The iSTOX Investment Update is a brand-new section on iSTOX Insights where we check in with the people behind the investments that are trading on our platform.
We be kicking this off by speaking to Edison Chen, a top ranked analyst who manages Eternal Glade, the discretionary fund that launched on iSTOX in March.
Even in the face of intense COVID-19-related market pressure, that launch raised over S$ 10 million. Since then, Eternal Glade's value has risen over 11% in value over the past quarter (April – June).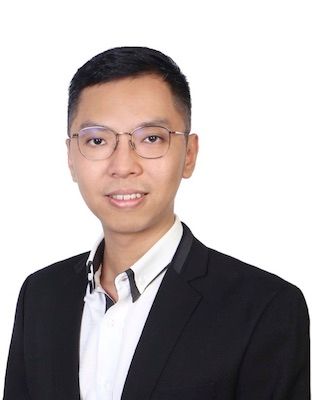 Q: Can you please share what your secret sauce was which captured these returns in a very challenging market environment?
Edison: Our fund had a good start largely thanks to our investment philosophy of being an opportunistic value investor. We focus on undervalued companies in sectors where we saw opportunities that the pandemic could unlock. This resulted in not only superior returns, but much less volatility compared to that of the STI (Straits Times Index) and HSI (Hang Seng Index) indices.
Q: What is your expectation of the Asian market, particularly Hong Kong's and Singapore's, performance for the rest of this year?
Edison: We believe that the worst is now behind us in view of:
1) Tremendous financial support from central banks and governments.
2) The gradual reopening of the economy.
3) The record pace of vaccine development worldwide.
That said, the market still faces uncertainties arising from the geopolitical tensions as well as the deteriorating US and China relations. Hence, we are cautiously optimistic and stick to our value investing plan focusing on undervalued businesses.
Q: Some stocks have appreciated well more than EGA's 11.4% NAV appreciation. How does EGA compare to some of said stocks, e.g. in the Tech sector?
Edison: One of our key investment tenets is value investing and therefore we found tech sector valuation rich and unsustainable in the long run. One can always argue that Warren Buffet loses his touch in today's world just like those who did back in the dot-com bubble in 1999. But we disagree and believe that one should not overpay for a business no matter how rosy the story is. Besides, it's important to have a balanced portfolio with diversification.
Q: We understand the fund will be focusing on the Singapore market due to travel restrictions hampering any on-site due diligence. Would this affect the fund's performance if other Asian markets present better opportunities?
Edison: As our fund focuses on generating absolute returns for investors, avoiding losing large amounts of money is our top priority. We would rather miss the opportunities overseas since we cannot perform due diligence and just focus on local investments that we are confident of.
Q: Last but not least, would you consider opening Eternal Glade to investors who missed the recent fundraise?
Edison: Since our fund is a close-end fund, it's costly to existing shareholders to reopen in the near future. But we are open to setting up new funds in the long run if opportunities arise.
-----------
Eternal Glade is currently trading on the ADDX exchange. Register for an account today to start investing on ADDX.
ADDX is your entry to private market investing. It is a proprietary platform that lets you invest from USD 10,000 in unicorns, pre-IPO companies, hedge funds, and other opportunities that traditionally require millions or more to enter. ADDX is regulated by the Monetary Authority of Singapore (MAS) and is open to all non-US accredited and institutional investors.
Disclaimer: This is not an advertisement making an offer or calling attention to an offer or intended offer.